Humantech Center
We invite you to visit any of our Humantech centres. They have the look of resorts with most of the area covered in green and plantations that helps the environment and a dust free cover to acres of the area, The technology in place promotes sustainability with water recycling pits and a noise free environment.
05Humantech Centers
4000 Liberty Family
50,000 Pair of Shoes
every day
Innovate and invest to innovate. We follow a philosophy for production with great amount of zeal. With many firsts already recorded in the industry we have state-of- art automated machinery and tight intervention processes to get the finest and in trend products to be allowed into the market under our brands.
Humantech Centre, Gharaunda Plant
Humantech Centre, Paonta Sahib Plant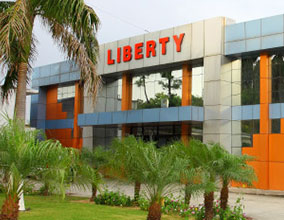 Humantech Centre, Libertypuram Plant
Humantech Centre, Karnal Plant
Humantech Centre, Roorkee Plant